Retailer fined £1m after electrician's body 'blew up to four times its normal size'
B&M have just been ordered to pay £1 million after an electricians body "blew up to four times its normal size" in an explosion at the companies headquarters.
This story has beed doing the rounds this week, so I wanted to write about it to make some important comments in the interest of the electricians.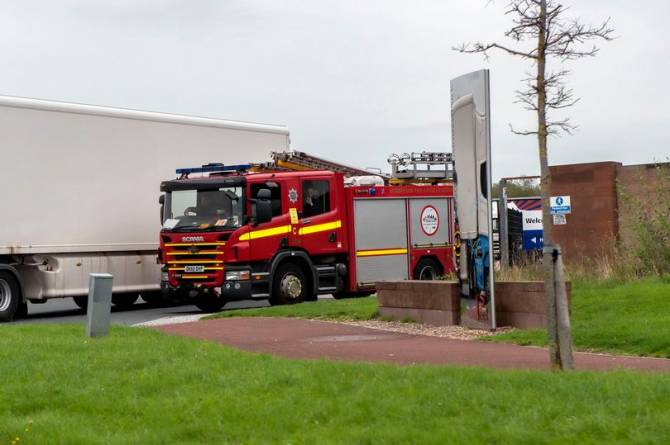 What was the work?
B&M had been advised by Leep Utilities in June 2018 that maintenance work was required on the high voltage switchgear at its HQ. This would have resulted in power to the building being cut, and as such the retailer hired two generators from supplier Aggreko in order to maintain the supply and "allow some core functions" to remain in operation. This is standard stuff and the maintenance of switchgear is very important, both HV and LV.
HSE guidance can be found here: Keeping electrical switchgear safe
Aggreko supplied the hire of the generators and made a recommendation for Bolton-based Daker Ltd be contracted to connect the generators.
It is not known why Aggreko recommended Daker for this work, but Daker did claim to be service providers in back-up generator connection on thier site (now taken down):
About Daker Ltd

Daker Ltd is a specialist electrical contractor, and data and security installer based in Greater Manchester.

Working across diverse sectors, and with both industrial and commercial customers, Daker Ltd provides essential electrical support, electronic security and innovative data installation solutions.

Providing expert support to meet different business needs, we ensure that you have systems you can fully rely on, giving you complete confidence in your electrical infrastructure and the security of your premises.

To safeguard our customers and our work, the dedicated team at Daker is; fully NICEIC approved and registered, CHAS and SafeContractor accredited, and trained to the correct levels of competence.
Statements like this are everywhere and from my experience with procurement teams in large organisations this is the kinda fluff they start with when selecting contractors.
It's important to mention here that even though Aggreko makes a recommendation for a contractor (Daker Ltd) to make connecitons to their generators, all this work must still be coordinated and controlled by B&M to ensure the safe maintenance and use of their electrical system.
B&M's failings
Craig Morris, prosecuting on behalf of the Health and Safety Executive said of B&M:
"This was their site and as such they were in a position to control who undertook the work and to ensure that such work was properly managed, undertaken in an organised manner. Unfortunately however, they failed at the very first hurdle by putting a man in charge of overseeing the work who, at his own admission, was wholly unqualified to fulfil such a role."
Yet the sites maintenance manager had "no qualifications or experience in electrical work" but he was given the task of "overseeing a fairly complex and potentially dangerous project".
This work was complex and involved several contractors and required co-ordination of different working parties with specific time limited requirements. There was insufficient planning between parties beforehand including who was in charge of each site, coordination of work and exchange of relevant documentation.
The HSE found B&M failed to appoint a suitably competent person to plan and carry out the work to connect temporary generators to their distribution board at the premises.
B&M Retail Ltd pleaded guilty to breaching sections 2(1) and 3(1) of the Health and Safety at Work Act and was fined £1 million plus £4,978 in costs.
Daker Ltd. failings
Electrical contractors Daker's work methods fell well below the required standards, said the regulator. Electrical work commenced without proper planning; and the power supply to the circuit was not stopped prior to the incident and live working was allowed to take place, this meant that the power supply could be switched on or off at any point, putting workers at risk of electric shock.
There were two positions that needed temporary power on the site, known as the "Vault" and the "Qube" and Aggreko delivered generators to each position, along with connecting cables.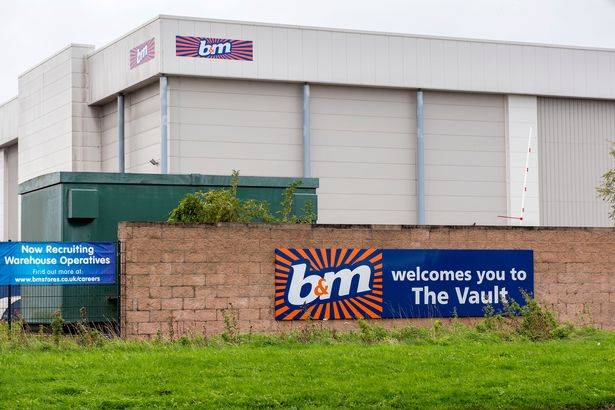 Upon early arrival to site, the Daker employees identified that some of the connecting cables were delivered to the wrong part of the site and this created a feeling of additional time delay and "made what was already a tight timescale to work under even tighter".
Shortly before 8 am, 35-year-old Mr Rahman aka Sham (the casualty) was working alongside Daker director David Moran and self-employed electrician Alan Haddock by the main switch panel of the Vault. Mr Haddock, who was also working on-site that day, described a "pressurised atmosphere due to a shortage of time".
Mr Haddock told the investigators:
"David said to Sham 'there's the neutral, that's the one we want - watch the one on the left-hand side because it's live'. Seconds after that, there was an explosion. I have never seen anything like it before. It looked like a Catherine wheel - there was a red electrical flame spiraling in the air."
Mr Rahman's clothes were set alight, and his co-workers "rushed to his aid" and extinguished the flames. He was rushed to Aintree Hospital and later transferred to Whiston Hospital.
The casualty suffered electrical burns to 15 per cent of his body - including on his arms, hands, thighs, legs and face. Mr Rahman was placed in an induced coma for a fortnight and was unable to work for five months - having previously described himself as a "workaholic".
He underwent skin grafts from his leg in order to fix facial scars, while his body was swollen to four times its usual size. His left hand was a risk of being lost, but doctors were able to save it. Mr Rahman also suffered complications including septicaemia and pneumonia, and still requires two further operations as his fingers remain "curled up".
In a statement read out to the court on his behalf, he described suffering flashbacks to the blast whenever he hears loud bangs. His statement added:
"I do worry about the future as I know the pain will never go away and might get worse, and I might be unable to support my family. It's a feeling of helplessness."
It is believed that that the trigger point was a spanner being used by Mr Rahman coming into close proximity with the live equipment. The HSE found a "series of failings" by both B&M and Daker in the planning and execution of the job.
Daker admitted breaching section 2(1) of the Health and Safety at Work Act and was fined just £100 as the company is now dormant and only had that amount of money in the bank.
What happened next?
We must always be aware of what the outcomes are from incidents such as this. It helps us understand what real value of risk there is to others, that we may sometimes gamble with our own lives to protect!
B&M - were fined £1 million pounds and executed a plan to prevent this from happening again. Plus a bit of bad press.
Draker Ltd - although the company was considered a family run "micro company" dating back to the 1950s, the directors quickly moved their attention to a new company called TriGen Electrical - which also now has a back-up generator connections service. Draker has ceased trading, leaving only £200 in the company's bank account. Reason given for this was the insurance premiums ballooning from £900 to more than £12,000 per year following the explosion.
The casualty - "The incident had life-changing consequences on the victim and his family. 'To me, my arms look like Freddy Kruger's from Nightmare on Elm Street,' he said. 'I now can't play with my little boys as much as I used to and I'm worried about hurting myself, and they are worried about hurting me. I have paranoia of being touched. I do worry about the future as I know the pain will never go away and might get worse, leaving me unable to work and support my family.'
The HSE inspector Roger Clarke stated:
"[This incident] could have been avoided if the companies involved had taken the time to appropriately plan and coordinate tasks to ensure the circuit was dead, eliminating the risk of electrocution to workers,"
What can be done to prevent this?
This is all very basic and simple stuff, unfortunatley the current culture of contracting and accreditations have relaxed our behaviours.
We must be aware of the work we are undertaking
We must be able to control risk
We must be provided with enough time
We must be provided with the correct tools
We must be competent to do the work
These simple principles failed in this case.
Part of working competently includes a detailed technical knowledge that is relevant to the particular risk from said work.
Safe systems of work
Operating procedures
Roles and responsibilities
Legislations - HaSaWA, EaWR, MHaSaWR etc
Adequate controls - Time, space, light, accompinament, tools
Further reading
I recommend further reading such as the IET Code of Practice for Electircal Safety Management, HSE guidance HSR25 for the Electricity at Work Regulations and HSG85 for Safe Working Practices.
The Electricity at Work Regulations