What is BS 7909 certification?
What is BS 7909 certification?
BS 7909 certification relates to compliance with the Code of Practice for temporary electrical systems for entertainment and related purposes.
Temporary power and electrical supplies are needed for many different types of events, including music festivals and outdoor concerts, TV and film sets, theatre productions both indoor and outdoor, and outdoor sporting events.
The power requirements for these events are wide ranging, from a few kilowatts to many megawatts.
What is BS 7909
Simply put BS 7909 is a standard that all event organisers specifying temporary power at their events need to be aware of.
It asks that the Event Manager, Owner, Promoter, Organiser etc puts someone that is suitably qualified in charge of overseeing the electrical system, that person will be known as the SPR (Senior Person Responsible).
The standard splits the electrical distributions into two categories:
Small and Simple Systems
Anything under 6kVA (typically the same as 6kW worth of power). This covers simple applications, typically something that is already within use in the premises and would usually be derived from the ordinary sockets on the wall. E.g. a laptop plugged into mains power, the filming of an event or small indoor display stands with lighting.
In this case the SRP doesn't have to be electrically skilled but will simply be in charge of ensuring PAT records for equipment must be checked and the supply verified. Visions Group can offer this service too.
Large and Complex Systems

Anything that doesn't fit into the above category is considered large and complex and this is where you will need a qualified SPR like Visions Group.
A system categorised as large and complex may seem like a relatively small system, but if its being run from a generator, or extension leads taken from a building to deliver power to an outdoor event, this will require someone electrically skilled to assess the additional risks and put in suitable protection methods.
Larger systems need planning by an expert and should be designed and tested. Visions Group can do this for you.
Once the system has been designed and checked, completion certificates will be produced by the SPR and copies given to the client as well as the property/venue owner if requested.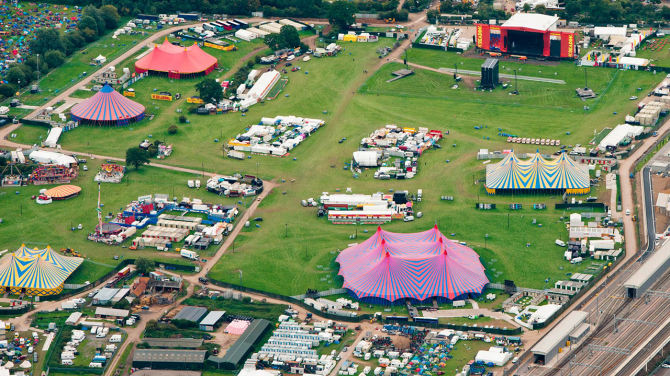 Testing
The temporary power will be tested and test results noted before being handed over to the event owner.
The certification would normally be completed when everything is operational and the SPR has satisfied him/herself that the system is safe and works effectively. Talk to us about how you need this to fit in with your event timeline, we would recommend this is the final stage done before rehearsals take place.
Please bear in mind that systems will need re-testing and re-certification (or amended certificates) when substantial changes in the distribution occur.
We understand each event is different, but examples may be:
New locations – each time a system is put together in a new location or venue;
Significant additions of equipment
Changes of supply – e.g. going from using a building or venue supply to a generator.
Damage or interference to the equipment, including unforeseen environmental effects (flood, fire etc).
You can hear more about BS 7909 on a SparkyNinja webinar here: