SparkyNinja/e5 attend Elex to help raise awareness on diverted neutral current
SparkyNinja recently had another stand at Elex, the UK's electricians exhibition. This time at the Harrogate venue.
The condu-disc earth electrode was on display for discussions on earthing solutions and the diverted neutral current rig was out again.
The rig demonstrates the issue that can arise from an open PEN conductor fault and we demonstrate a method of testing that can be a guaranteed way to safely assess and manage the risk from neutral current diversion - going beyond the advice gven in Guidance Note 3.
There has been a lot of interest in the rig. Whilst some electricians have 'heard' of the dnc issue - they haven't been able to see it in action and it really does catch their attention when they see the voltage appearing between the disconnected extraneous conductive parts and the source Earth.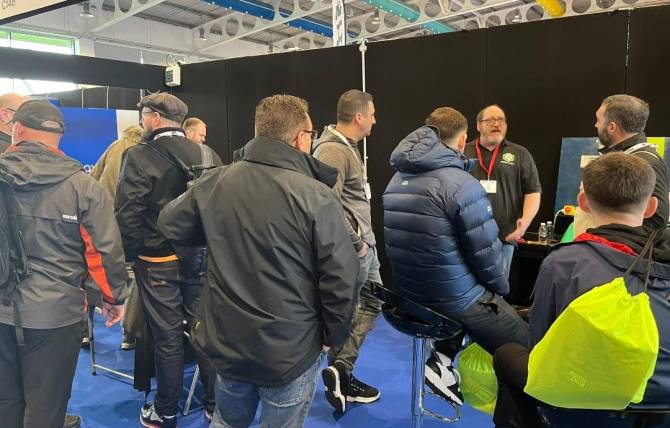 More of e5 take part
My e5 brother Paul Meenan came along to help speak with electricians and carry out demonstrations on arc fault detection devices, RCD blinding and talk all sorts of things industry.
He brought the same rigs we used to demonstrate at Sandown Elex pre-covid, which he has also taken on the road to colleges and demonstrated in the workplace to his contractors.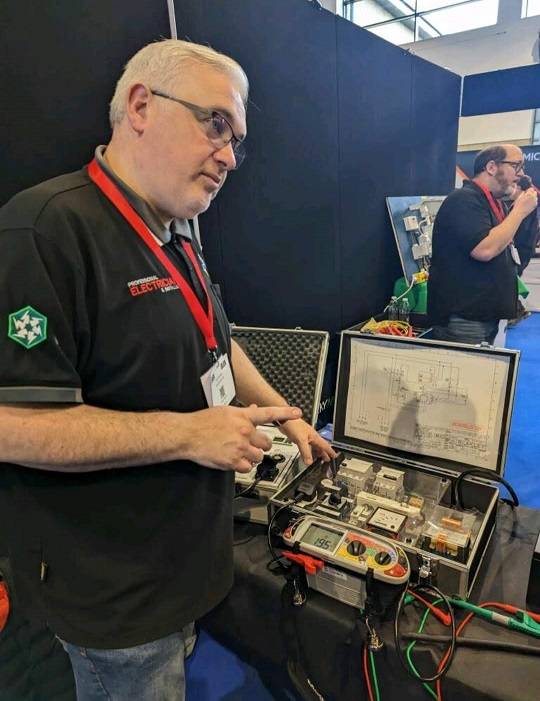 It was great to share the space with Paul again and be able to work together face to face with electricians.
We will be doing more of this in the future.